Daniel Stackhouse - Ralph Gomberg Oboe Merit Award - 2017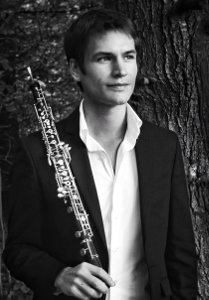 A native of the White Mountains of New Hampshire, Daniel Stackhouse is a classically-trained oboist with diverse experience in rock, jazz and various forms of traditional folk music. He has been a member of the band, Junco, since 2010 and regularly performs with the group throughout Maine and New Hampshire. The band recently released their debut full-length album, "The Night The Lake Stood Still", in March of 2017. In the Summer of 2015, Daniel was a fellow at the International Lyric Academy in Viterbo, Italy where he served as principal oboist. Daniel spent four years as oboe faculty at Camp Encore/Coda in Sweden, Maine where he once began developing his own passion for playing the oboe at a young age. He received his bachelor's degree from The Boston Conservatory in 2014 and graduated from the school with a master's degree in May of 2016 under the tutelage of Robert Sheena and Amanda Hardy. Daniel currently resides in Boston with his wife and duo partner, harpist Jane Soh. oboedan.com
Jonathan Gentry - Ralph Gomberg Oboe Merit Award - 2016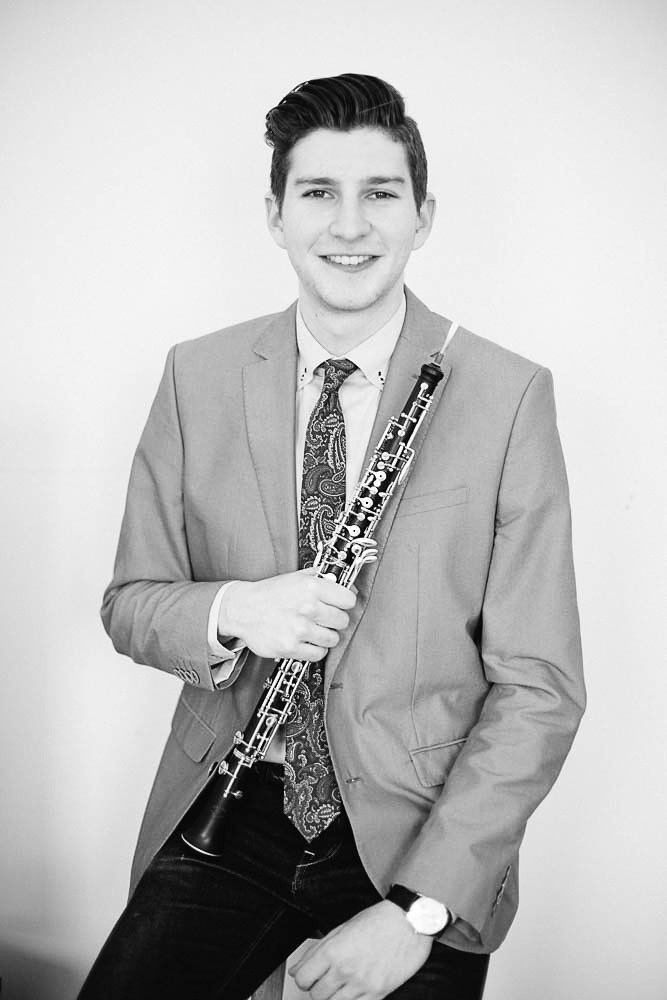 Jonathan Gentry, age 21, is currently a senior at the New England Conservatory of Music studying with John Ferrillo with additional instruction from Anne Marie Gabriele. He got his start playing the oboe at age 11 in his hometown of Frisco, Texas. During his high school career, Jonathan studied privately for three years with Erin Hannigan, the principal oboist of the Dallas Symphony Orchestra. He was a member of the Greater Dallas Youth Orchestra for three years, and a very active musician in the Dallas area. He participated in several free public performances, including a music advocacy/outreach tour of local public schools as well as a solo performance at the Texas Association for Symphony Orchestras Conference in 2012. He is the recipient of numerous awards, including the grand-prize in both the Juanita Miller Concerto Competition and the Collin County Young Artist Competition in 2012, the Jerry Wertheimer Award for Outstanding Leadership and Musicianship, the Dallas Chamber Music Society Scholarship Award, and the New England Conservatory's Presidential Distinction Award. Jonathan has made solo appearances with the East Texas Symphony, Brazos Valley Symphony, the Plano Symphony, and the Boston Philharmonic Youth Orchestra. He has attended music festivals such as the Aspen Music Festival and School, the Round Top Festival Institute, the National Orchestral Institute, and plans to spend this summer at the Music Academy of the West. While in school at NEC, Jonathan has performed with many ensembles such as the NEC Philharmonia, Wind Ensemble, Chamber Orchestra, and the Boston Philharmonic Youth Orchestra in world-class venues including Jordan Hall, Boston Symphony Hall, and Carnegie Hall. He has played in masterclasses for distinguished oboists such as Elaine Douvas, Frank Rosenwein, Nathan Hughes, Linda Strommen, Mark Ostoich, Martin Schuring, Daniel Stolper, Jonathan Blumenfeld, Mark Hill, Robert Atherholt, and the Berlin Philharmonic Wind Quintet. In recent professional auditions, he was selected as a finalist for the San Antonio Symphony's principal oboe audition and semi-finalist in the Pittsburgh Symphony's associate principal oboe audition. In the fall, Jonathan plans to pursue his master's degree in oboe performance at the Juilliard School under the direction of Nathan Hughes.
Andrew van der Paardt - Ralph Gomberg Oboe Merit Award - 2015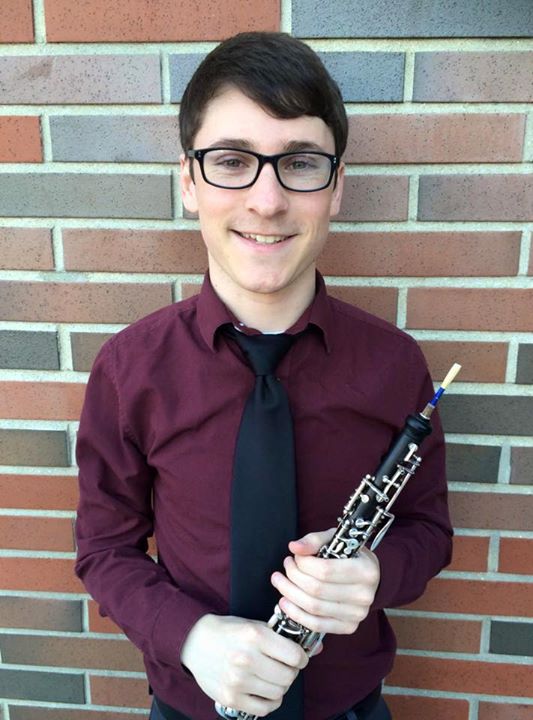 Andrew van der Paardt started his studies on the oboe at the age of eleven under Rachel Aldrich. He has played with various ensembles such as the Los Angeles Doctors Symphony Orchestra, the New England Repertory Orchestra, the North End Music and Performing Arts Center, the Boston Youth Philharmonic Orchestra, and the Fresno Grand Opera. He has also served as a featured guest soloist with the Fresno Community Band as a result of being the grand prize winner of their scholarship competition. Andrew attended the California State University of Long Beach in the fall of 2011 on full scholarship, where he studied with retired principal oboist of the Los Angeles Philharmonic David Weiss and was a part of the university's Wind Symphony, Symphony Orchestra, and the University Wind Quintet. In the spring of 2012, he traveled to New York City on tour with the university's Wind Symphony, where they performed in Carnegie Hall as a featured ensemble. In the spring of 2013, he was featured as an English horn soloist with the University's Wind Symphony. In the fall of 2013, Andrew transferred to The Boston Conservatory to finish his Bachelor's degree, where he currently studies with Robert Sheena. He acts as a member of various ensembles at the conservatory including the wind ensemble, symphony orchestra, various chamber ensembles, musical pit orchestras, and others. In the fall of 2014, he was a finalist in The Boston Conservatory's Instrumental Concerto Competition. Andrew served as an assistant oboe coach for the Idyllwild Arts Summer Program during the summers of 2013 and 2014. He actively sells reeds to students in the Los Angeles area and has taught privately since the summer of 2012.
Mark Debski - Honorable Mention Award - 2015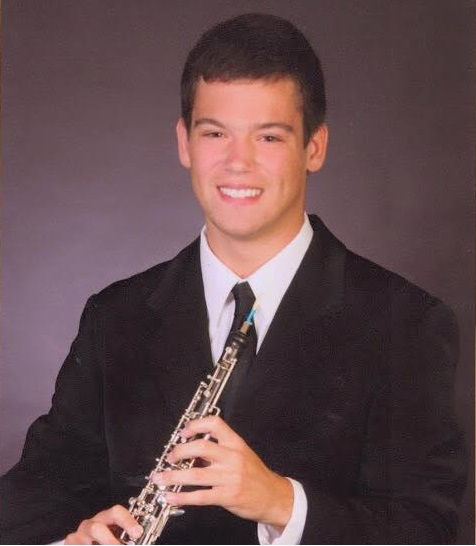 Mark Debski is currently pursuing a Bachelor of Music degree at the New England Conservatory of Music as a student of John Ferrillo with additional instruction from Anne Marie Gabriele. He has previously studied with Scott Bell and Harold Smoliar, both of the Pittsburgh Symphony Orchestra. Mark has performed as principal oboe with the National Youth Orchestra of the United States under Valery Gergiev, which included a performance at the BBC Proms. He has also performed as principal oboe with the Boston Philharmonic Youth Orchestra and the Pittsburgh Youth Symphony Orchestra. In the spring of 2014, Mark was a prize winner in the National Society of Arts and Letters Music Competition, Pittsburgh Chapter. Additionally, he was a grand prize winner in the Blackwood Theatre Organ Society Scholarship Competition as well as the Pittsburgh Concert Society Young Artists Competition. Mark was invited to perform twice with the Pittsburgh Symphony Orchestra and il Divo. At NEC, he performs with the NEC Symphony and the NEC Symphonic Winds/Wind Ensemble. This past summer, he attended the Round Top Music Festival in Round Top, Texas . In November of 2014, he was named the winner of the 2014 NEC Mozart/Haydn Concerto Competition. This summer, Mark will be attending the Aspen Music Festival as a student of Robert Atherholt, Ariana Ghez, and Frank Rosenwein.
Anna Bradford - Ralph Gomberg Oboe Merit Award - 2014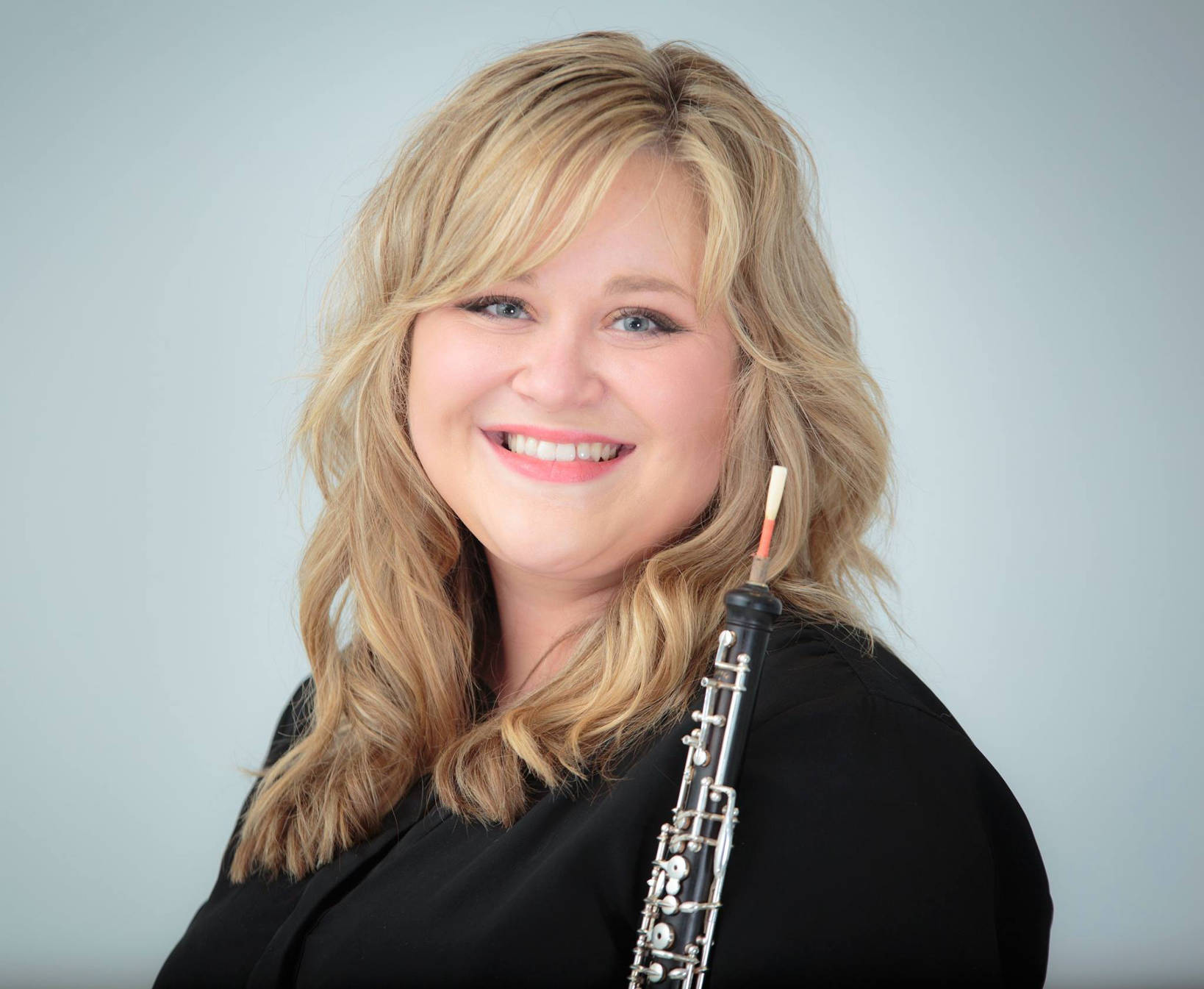 Anna Bradford is a doctoral candidate at Boston University, where she is a student of Andrew Price. Since moving to Boston in August of 2013, Ms. Bradford has become an avid freelancer in the greater Boston area. Her previous credits include being named a finalist in the school-wide concerto competition at Western Michigan University—where she earned her Bachelors of Music—in both 2010 and 2011, receiving an additional honorable mention in 2011. Ms. Bradford also played principal oboe in Western Michigan University's Symphony Orchestra for three years, and was a featured soloist in the ensemble's performance of Jacques Ibert's Escales in 2010. Anna's orchestral experience also includes playing both oboe and English horn in the Philharmonic and Concert Orchestras at the Indiana University Jacobs School of Music, where she completed her Masters of Music degree under the tutelage of Linda Strommen. Her professional experience includes performing with the Atlantic Symphony Orchestra in Boston and the Battle Creek Symphony and Southwest Michigan Symphony in Michigan. Anna also gives yearly solo recitals, and is a passionate chamber musician.
Timothy Feil - Honorable Mention Award - 2014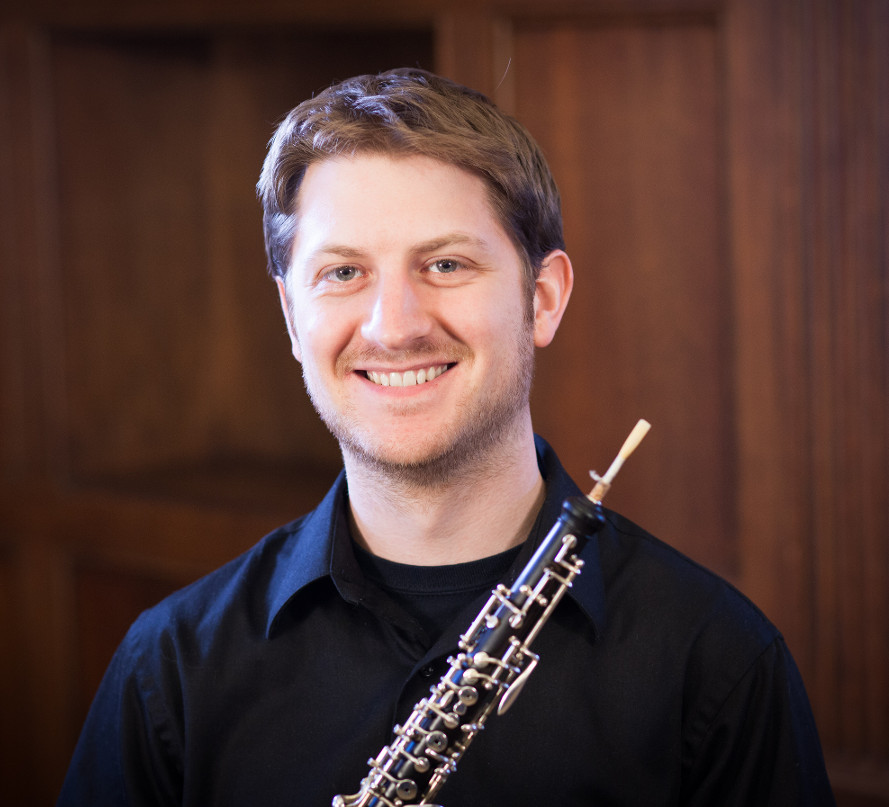 Oboist Tim Feil is currently in his second year in the Master's of Music Program at New England Conservatory, studying with Mark McEwen. He has been featured as a soloist with Sessione Senese Festival Orchestra and the Philadelphia Youth Orchestra on tours throughout Italy, Switzerland, and Brazil performing oboe concerti by Bach, Marcello, and Vivaldi. As an orchestral performer, he plays principal oboe for the Boston Civic Symphony in addition to performances with numerous other groups including the New York Festival Orchestra, FiveOne Experimental Orchestra, and Cleveland Opera Circle and has performed in major concert halls including Carnegie Hall, Severance Hall, and Verizon Hall. His woodwind quintet, the Philharmonic Five, has been awarded the ensemble fellowship at the New England Conservatory twice and regularly performs community outreach performances, contemporary music concerts, and full recitals in Jordan Hall. As a teacher, Tim is currently on faculty at Sessione Senese Summer Music Festival in Siena, Italy. Previously, he has been on faculty at the Albert Conservatory and has worked as a research assistant for the Center for Music in Education. Tim received his Bachelor's of Music from the Cleveland Institute of Music and has studied with Jeff Rathbun and Jonathan Blumenfeld of the Cleveland and Philadelphia Orchestras.
Miri Kudo - Ralph Gomberg Oboe Merit Award - 2011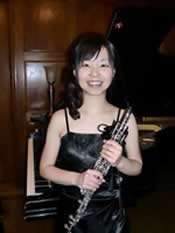 Miri Kudo began playing the oboe at age 16 and studied with Takahisa Shinmatsu, the principal oboist of the Japan Philharmonic Orchestra, for seven years. In 2008 she performed G.F. Handel's Concerto No.3 in G minor with the Tsukuba String Quartet at the Tsukuba Charity Concert. She also passed the Tokyo International Association of Artists New Artist audition in 2009. Miri received her Bachelor of Education degree from Saitama University in 2010 and is currently pursuing a Graduate Performance Diploma at the Longy School of Music, where she studies with Keisuke Wakao, the assistant principal oboist of the Boston Symphony Orchestra.
Mary Lynch - Ralph Gomberg Oboe Merit Award - 2010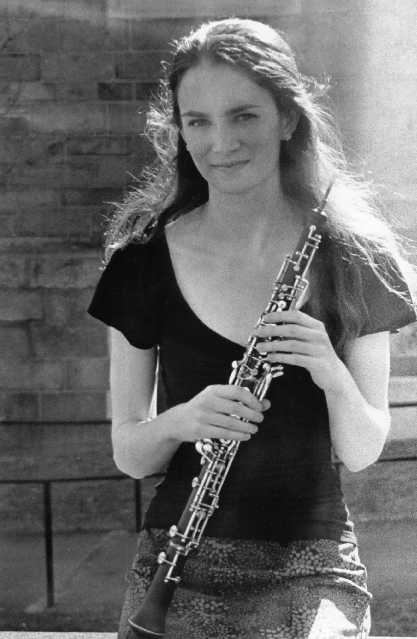 Oboist Mary Lynch, originally from Washington, DC, was a fellow at the Tanglewood Music Center for the past two summers, and previously participated in the Aspen Music Festival. She has performed as principal oboe with the Atlantic Symphony, the Boston Philharmonic, and the Discovery Ensemble, and has also performed with Emmanuel Music and the New World Symphony. Her involvement with chamber music includes engagements as a member of the NEC Honors Ensemble, Sirocco Winds, the Virginia Arts Festival, Rockport Chamber Music, and Concord Chamber Music. As a soloist, Mary was named a finalist in the 2005 National Symphony Orchestra's Young Artist Competition and a winner of the 2009 Borromeo String Quartet's Guest Artist Award. She has performed concertos with the D.C. Youth Orchestra, twice with the NEC Bach Ensemble, and premiered composer Benjamin Pesetsky's Oboe Concerto (2009) with the Cadenza Players. Mary is currently a senior pursuing a Bachelor of Music at the New England Conservatory where she is a student of John Ferrillo. She is also a 2006 graduate of Interlochen Arts Academy where she studied with Dan Stolper and received the Fine Arts Award in Oboe.
Hilary Philipp - Ralph Gomberg Oboe Merit Award - 2008 Originally from upstate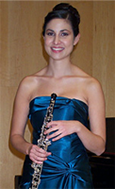 New York, Hilary Philipp moved to Cambridge, MA in 2000 to attend the Longy School of Music where she studied with Wayne Rapier for four years. After completing her undergraduate studies, Hilary accepted a graduate assistantship at the University of Massachusetts Amherts to study with Fred Cohen. While at UMass, she performed with the University Orchestra twice, playing concertos by Marcello and Vaughan-Williams. Hilary has peformed with such Boston area groups as the Boston Civic, Brockton, Dartmouth, and Newton Symphonies, the Binghampton Philharmonic, and the Hampshire Choral Society. This past summer Hilary was awarded a fellowship to attend the Festival International de Inverno in Campos do Jordão, Brazil. In 2007 Hilary received her Masters degree in oboe performance and is currently seeking a position in a professional orchestra while continuing to study with Prof. Cohen and her first oboe teacher, Cheryl Bishkoff, principal oboist of the Rhode Isalnd Philharmonic.
Sachiko Murata - Ralph Gomberg Oboe Merit Award - 2007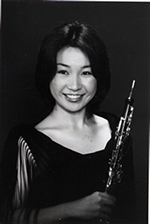 Sachiko Murata studied the oboe in middle school under the instruction of her father, a former member of the Sapporo Symphony Orchestra. She took first prize at the Hakodate City Music Competition in 1995. She continued her studies with Yoko Kojima, a member of Nippon Hoso Kyokai (NHK) Symphony Orchestra, for three years at the Tokyo College of Music, before transferring to the Longy School of Music in Cambridge, Massachusetts, where she studies with Keisuke Wakao of the Boston Symphony Orchestra. A first prize winner of the 2005 Longy Concerto Competition, she performed Mozart's Oboe Concerto K.314 with the Longy Chamber Orchestra.
Kristina Lynn Goettler - Ralph Gomberg Oboe Merit Award - 2006 A native of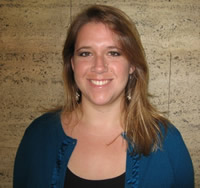 San Diego, California, Kristina Lynn Goettler began studying the oboe at the age of 10. In 2000 she made her solo debut with the Grossmont Symphony Orchestra, and in 2001appeared with the SanDiego Symphony. Kristina previously served as principal oboe of the Mansfield Symphony and has performed with New World Symphony. She has also attended such various summer festivals as Domain Forget, Music Academy of the West, Sarasota, and National Repertory Orchestra. Kristina earned the degree Bachelor of Music from Oberlin Conservatory, where she studied with James Caldwell. She is currently working on her Master of Music degree and is studying at New England Conservatory of Music with John Ferrillo, principal oboe of the Boston Symphony Orchestra.