APPLY HERE NOW for the

2022 Matthew Ruggiero International Woodwind Competition


for BASSOON

Sponsored by the Boston Woodwind Society,
through a gift of the Henderson Foundation


COMPETITION RULES & DETAILS
APPLY HERE NOW. Limited to the first 100 received with paid registration fee.


Eligibility: Bassoonists born after May 31, 1987.


Non-refundable Application Fee: USD$100.


First Video Upload (no audio applications accepted) is due by May 31, 2022 at 11:59 pm ET. No late applications will be accepted. (Applicants are strongly advised to upload video materials at least several days prior to each deadline.)


Results of the First Round will be announced on or soon after June 23, 2022.


Repertoire

First Round:

Weber Concerto in F Major, Op. 75 (complete; any edition; play with piano)
Upload video by May 31, 2022 at 11:59 pm ET



Semifinal Round:

Amanda Harberg Sonata for Bassoon and Piano (complete)

Contact the composer directly at amanda.harberg@gmail.com to obtain the sheet music.)
The composer agrees to supply the music to competitors privately with the agreement and understanding that you will not publicly perform or post the piece until after September 1, 2022.
A pre-recorded piano accompaniment that you may use for practice purposes or in your video is available here: 1st movement, 2nd movement, 3rd movement.
The world premiere performance is available HERE.


Upload video by September 15, 2022 at 11:59 pm ET
Approximately 3 to 10 people may be chosen to move to Final round. The actual number chosen will be based on the final decision of judges.



Final Round:

John Williams Concerto "The Five Sacred Trees" (complete; Hal Leonard; must play with piano)
Upload by December 15, 2022 at 11:59 pm ET



Video Recording Uploading Procedure and Requirements

Please read carefully the Uploading Procedure and Video Requirements
By applying, you consent that your video recordings may be used and disseminated online, all or in part, at the sole discretion of Boston Woodwind Society for its marketing purposes with no fees or royalties due to you. You retain all other rights and responsibilities associated with your video recordings.


NOTE: Boston Woodwind Society may not be held responsible for applicant's inability to enter and submit required online application or to upload high-quality video recordings as required.

---
Congratulations to Katherine Weintraub
winner of the
2019 Matthew Ruggiero International Woodwind Competition for SAXOPHONE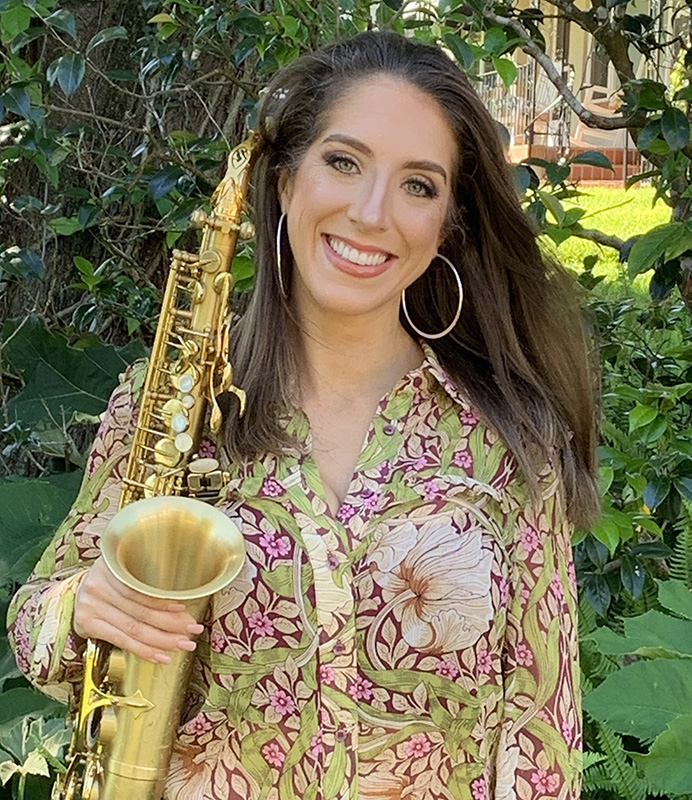 Dr. Katherine Weintraub (a native of Sarasota, Florida) is a decorated performer and passionate educator. Known for her sensitive musicianship, Dr. Weintraub champions the standard repertoire of the saxophone, in addition to contemporary music and creative transcriptions of borrowed works. She has been praised by composer, Libby Larson for her "technical brilliance" and her "uncanny ability to communicate the music directly to the heart of the listener". Dr. Weintraub is currently a private studio instructor and freelance performer residing in Tampa, Florida. She serves as the Adjunct Professor of Saxophone at Southeastern University in Lakeland, Florida and Warner University in Lake Wales, Florida, as well as an instructor at several public schools in the Tampa Bay Area. Dr. Weintraub has given guest artist recitals and masterclasses at universities nationwide including the Hartt School of Music at the University of Hartford, the University of North Carolina at Greensboro, the University of Miami, and others. She has also commissioned and premiered several new works for the saxophone, two of which she premiered in the summer of 2018 at the World Saxophone Congress in Zagreb, Croatia. From 2016-2018, Dr. Weintraub served as the Visiting Assistant Professor of Saxophone at Florida State University. As a soloist, she has been featured with the Florida State University Wind Orchestra, the Eastman Wind Ensemble, and the Flint Symphony Orchestra. Dr. Weintraub received her Doctorate of Musical Arts (with Performer's Certificate) from the Eastman School of Music (where she studied with Dr. Chien-Kwan Lin), and her Bachelor's and Master's of Music from the University of Michigan (where she studied with Donald Sinta). While a graduate student, she was the winner of international competitions such as the 2014 International Saxophone Symposium and Competition, and the 2013 International William C. Byrd Young Artist Competition. Dr. Weintraub is a Selmer performing artist and performs exclusively on Selmer-Paris saxophones.
---
Congratulations to Stuart Breczinski
winner of the
2018 Matthew Ruggiero International Woodwind Competition for OBOE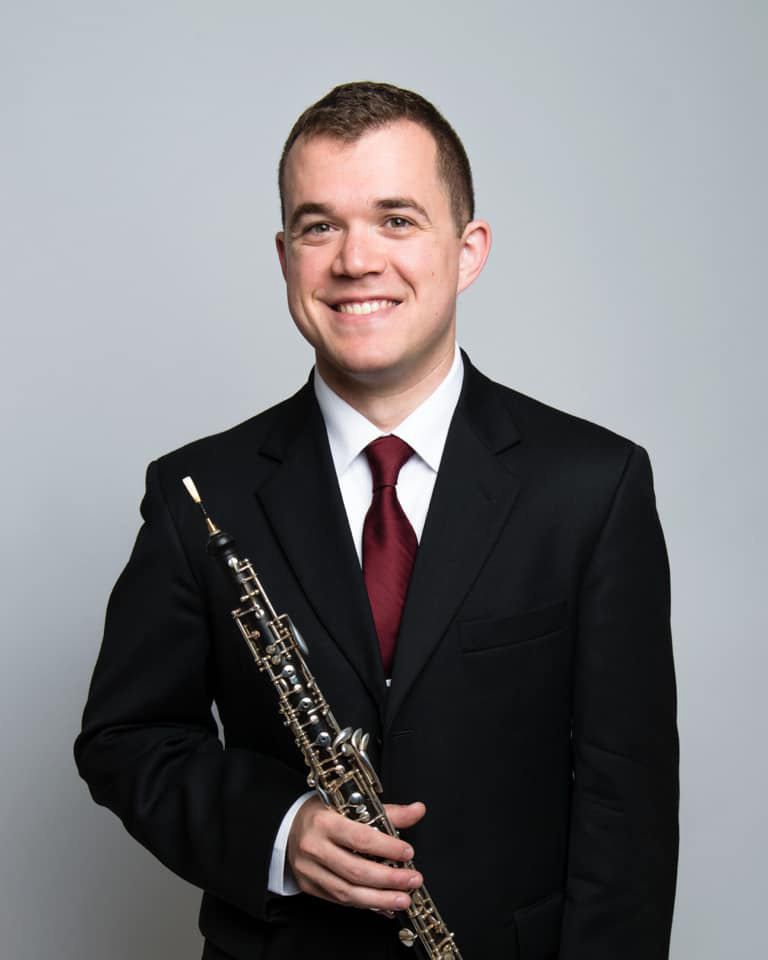 Stuart Breczinski is a New York-based oboist, improviser, composer, and educator whose early interest in making unusual sounds on the oboe has developed into a passion for creating and sharing innovative audio with audiences of all backgrounds. A proponent of chamber and contemporary music, Breczinski is a member of the City of Tomorrow, a woodwind quintet dedicated to the promotion and performance of contemporary works, and of Ensemble Mélange, a virtuosic sextet whose repertoire spans a myriad of genres. He performs regularly as a chamber musician with NOVUS NY, the Talea Ensemble, and Contemporaneous, and he has also performed with Bang on a Can, the International Contemporary Ensemble, the New York New Music Ensemble, and Signal. He received an honorable mention at the 2015 IDRS Gillet-Fox International Competition, and from 2012-2014 he was the oboist with Ensemble ACJW (now Ensemble Connect), a program of Carnegie Hall, the Juilliard School, and the Weill Music Institute in partnership with the New York City Department of Education.
---
Congratulations to Ivan Javier Valbuena Paez
winner of the


2017 Matthew Ruggiero International Woodwind Competition for CLARINET
View Ivan's final round video HERE.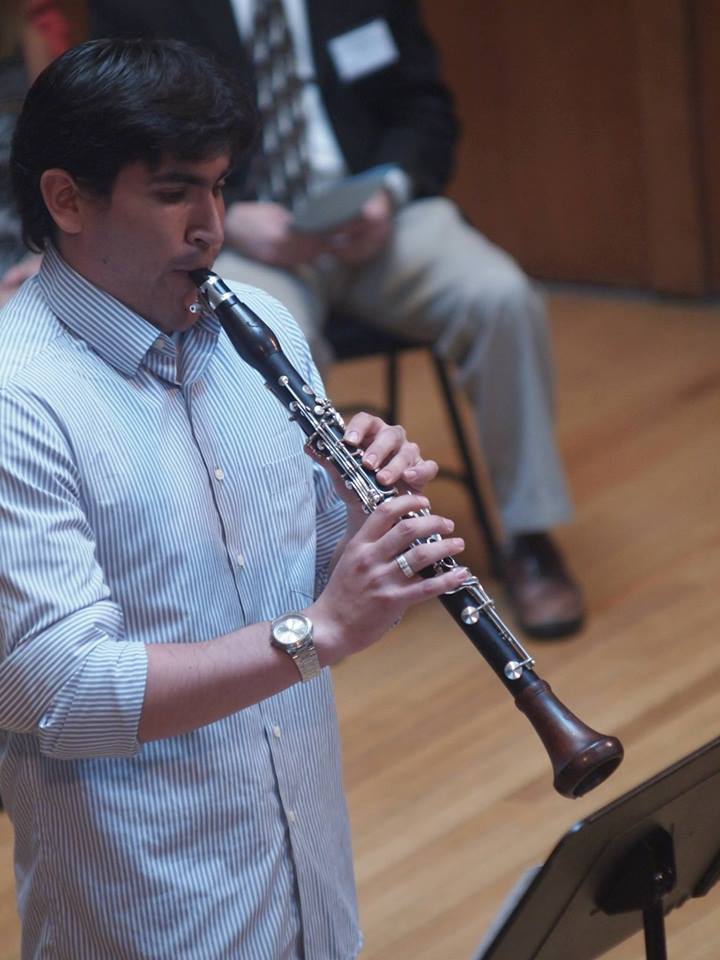 Ivan was born in Bogotá and began his studies at the age of 8 years in Batuta Foundation and the Wind Band System of Cundinamarca, Colombia. He has performed solo recitals in Colombia and the United States, including the auditorium Olavs Roots of the National University, Oriol Rangel Hall, Luis Angel Arango Concert Hall, Leon de Greiff Auditorium, Cristobal Colon Auditorium, Teresa Cuervo of National Museum, Pickman Hall at Cambridge, MA, Hall of Americas in Washington D.C., and Jessen Auditorium at UT Austin, TX. He has performed in masterclasses with many renowned professors such as Hector Pinzon, Robert De Gennaro, Berrod Philippe, Timothy Perry, Jonathan Cohler, Michael Webster, Jorge Montilla, Jonathan Gunn, Stephen Williamson, Joaquin Valdepeñas, Ixi Cheng, among others. Ivan is the winner of the 2014 Harold Wright Memorial Clarinet Merit Award competition of the Boston Woodwind Society; the 2013 Concerto Competition and 2014 Honors Competition of the Longy School of Music of Bard College; first prize of the Soloist Competition of the Orchestra Collegium Music at the National University of Colombia; the Young Artists series at the Bibliotheca Luis Angel Arango; first prize of the Young Performers Competition of Bogotá Philharmonic (invited to perform as soloist); the Competition "Clarinetistas Bogotanos" 2010; and second prize of the National Music Performance Competition in Bogotá. He is currently clarinetist of the YOA Orchestra of the Americas since 2010, and he a member of the music training program YOA Global Leaders, performing and teaching in Panamá, El Salvador, Honduras, Belize and Chicago. Ivan earned his Bachelor degree at the Conservatory of Music of the National University of Colombia, then studied clarinet performance with Jonathan Cohler - clarinet at Boston Conservatory at Berklee and received his Masters of Music from the Longy School of Music of Bard College in Cambridge, MA with Jorge Montilla. He is currently pursuing a DMA at The University of Texas at Austin and is a Clarinet Assistant Instructor there as well.
---
Congratulations to Katarzyna Zdybel-Nam
winner of the

2016 Matthew Ruggiero International Woodwind Competition for BASSOON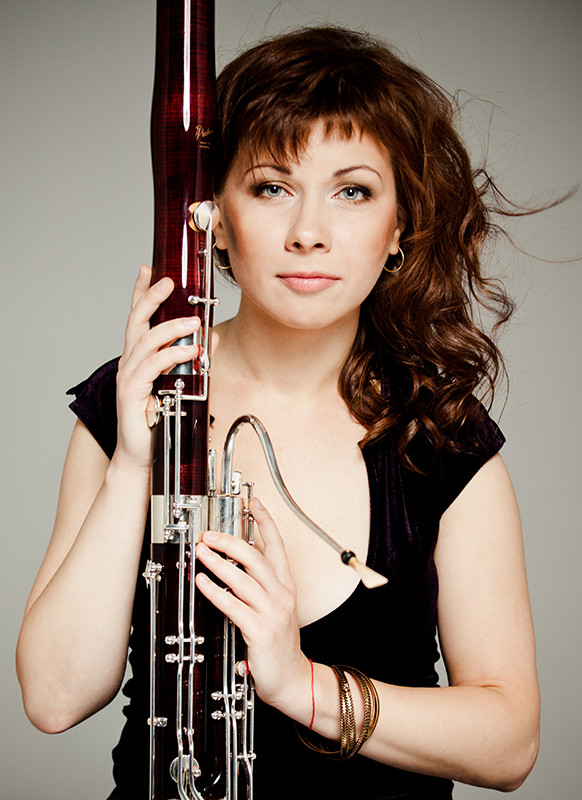 The Boston Woodwind Society is pleased to announce and congratulate Katarzyna Zdybel-Nam of Poland, Winner of the 1st Matthew Ruggiero International Woodwind Competition for Bassoon including the prize of $10,000. The unanimous vote of six independent international judges world-wide followed three elimination rounds for this entirely online video-based competition. BWS received more than 50 applications from around the world. The BWS Board would like to congratulate all entrants for their fine performances.
The BWS would further like to recognize and thank the distinguished panel of judges, who all donated their services allowing BWS to maximize the prize for contestants:
Young Jin Choe, Principal Bassoon, Tokyo Philharmonic Orchestra
Thomas Novak, Provost, Dean, Interim President, New England Conservatory of Music
Richard Ranti, Associate Principal Bassoon, Boston Symphony Orchestra
Richard Svoboda, Principal Bassoon, Boston Symphony Orchestra
Takashi Yamakami, Secretary General Japan Bassoon Association
Giorgio Versiglia, Professor of Bassoon, Istituto Superiore di Studi Musicali
"Gaetano Donizetti" (Bergamo, Italy)
Thanks are also due to BWS Board members Stephanie Busby and Jonathan Cohler, for their selfless and tireless efforts on behalf of this competition, to all BWS Board members for their year-round work, and especially to The Henderson Foundation for generously underwriting the prize for this 1st Matthew Ruggiero International Woodwind
Competition.

---
Congratulations to our 2022 Merit Award Competition Winners
---
Congratulations to our 2019 Merit Award Competition Winners
---
Congratulations to our 2018 Merit Award Competition Winners
---
Congratulations to our 2017 Merit Award Competition Winners

---
Congratulations to our 2016 Merit Award Competition Winners
---
Congratulations to all our 2015 Merit Award winners,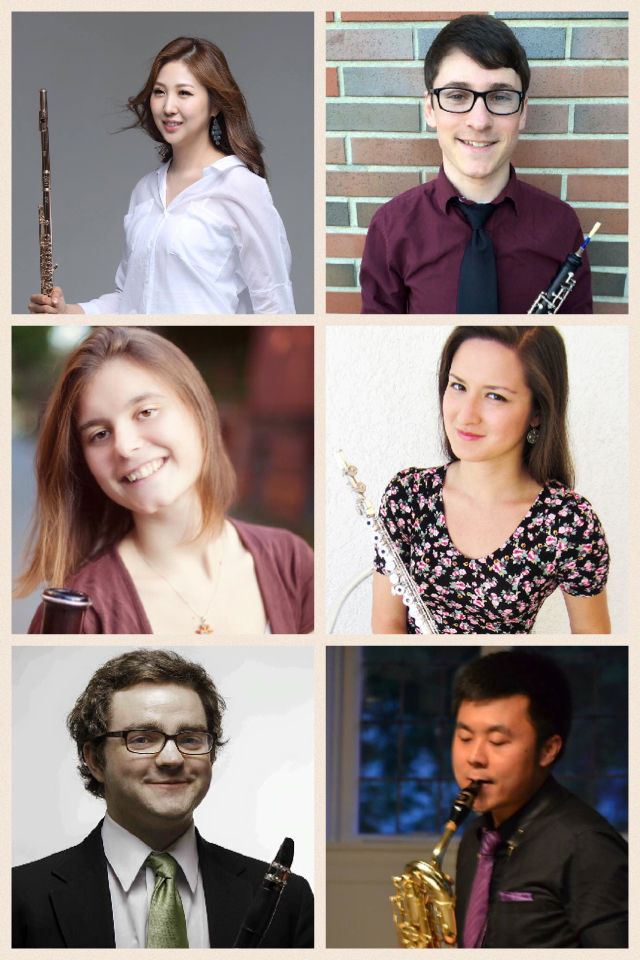 Congratulations to honorable mention winners, Kenta Akaogi and Mark Debski.