Please join us on September 24 for
New England Conservatory presents
Boston Double Reed Day

Please find more information on the event here.
Register for free here for a chance to win double reed prizes from some of our vendors

Location: New England Conservatory's St. Botolph Building and new Student Life and Performance Center (SLPC)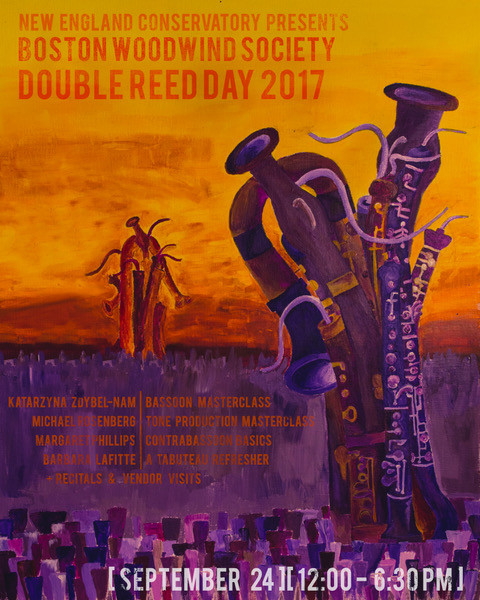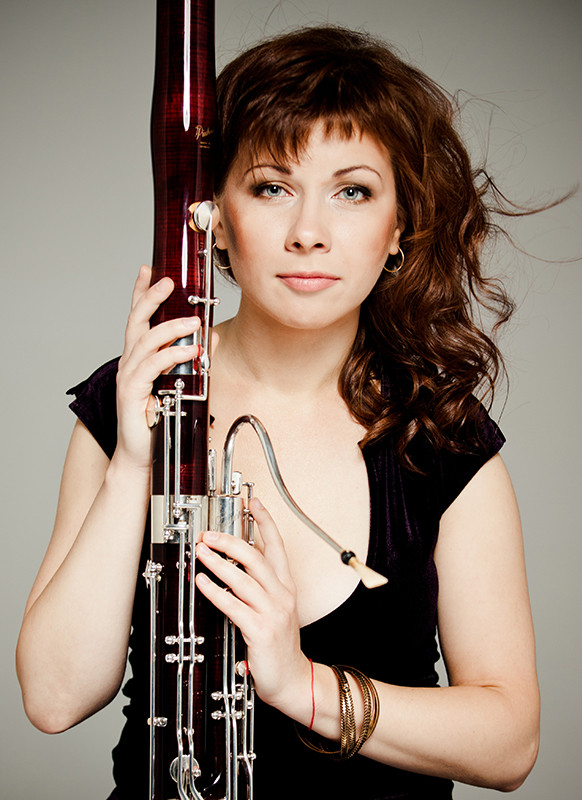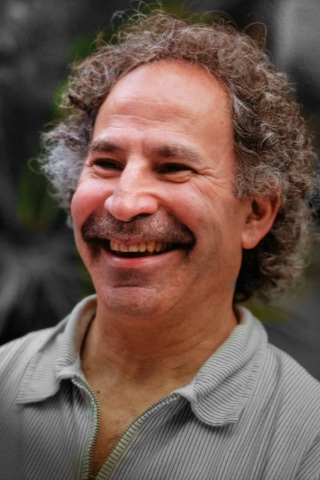 Katarzyna Zdybel-Nam, basson (left) and Michael Rosenberg, English Horn (right)
---

REGISTRATION CLOSED
for the

2017 Matthew Ruggiero International Woodwind Competition


for CLARINET

Sponsored by the Boston Woodwind Society,
through a gift of the Henderson Foundation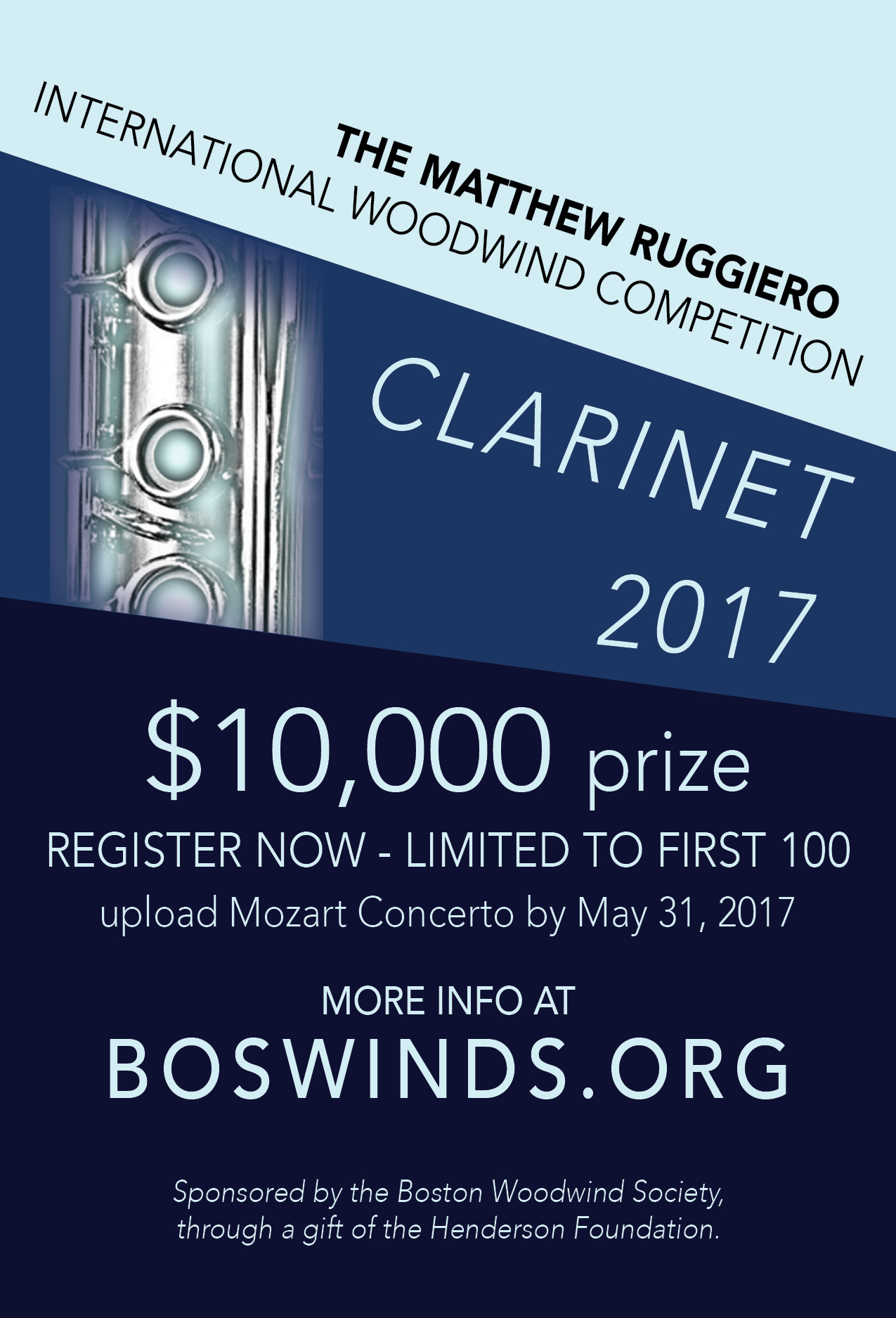 ALL ONLINE:
REGISTRATION CLOSED
Single Prize:
$10,000. To be announced
December 31, 2017
Video Deadline:
May 31, 2017 at midnight
Eligibility:
Clarinetists who have not reached their 35th birthday before May 31, 2017

Judges:
Wenzel Fuchs, Berlin Philharmonic
Luis Rossi, Soloist, Chile
Gabor Varga, Hungarian Radio Orchestra
Yuan Yuan,, China Philharmonic
Stephen Williamson, Chicago Symphony


Click to download PDF of poster
Competition Rules/Details:

REGISTRATION CLOSED Applications are limited to the first 100 received with registration fee paid. Included in online application, you must upload a high-resolution photograph of yourself for which you grant Boston Woodwind Society usage rights for marketing purposes, as well as a scan of a valid document, described on the application form, to verify your age.

Non-refundable Application Fee: USD$100.
First Video Upload (no audio-only recordings accepted) is due by May 31, 2017 at 12 midnight. No late applications will be accepted.
Repertoire Must be performed completely (all movements) with piano accompaniment (except for unaccompanied works), however, pianists may make cuts in tutti sections. No recordings with orchestra will be accepted. Each movement must be recorded without stopping, but individual movements may be recorded separately.

First Round:

Mozart Concerto in A Major, K. 622
Upload by May 31, 2017 at 12 midnite
30% to 50% chosen to move to Semifinal round

Semifinal Round:

Donald Martino A Set for Clarinet and Leonard Bernstein Sonata (Applicants in the United States can order Martino here for $10 plus shipping using check or money order. Applicants outside the United States can order it here using credit card for $11.95 plus shipping.)

Upload video by September 15, 2017 at 12 midnight
Approximately 3 to 10 people may be chosen to move to Final round. The actual number chosen will be based on the final decision of judges.


Final Round:

Copland Concerto
Upload by December 15, 2017 at 12 midnight


Video Recordings

Read carefully Uploading Procedure and Video Requirements
By applying, you consent that your video recordings may be used and disseminated online, all or in part, at the sole discretion of Boston Woodwind Society for its marketing purposes with no fees or royalties due to you. You retain all other rights and responsibilities associated with your video recordings.
NOTE: Boston Woodwind Society may not be held responsible for applicant's inability to enter and submit required online application or to upload high-quality video recordings as required.

---
The Matthew Ruggiero International Woodwind Competition


2016 BASSOON

Sponsored by the Boston Woodwind Society,
through a gift of the Henderson Foundation.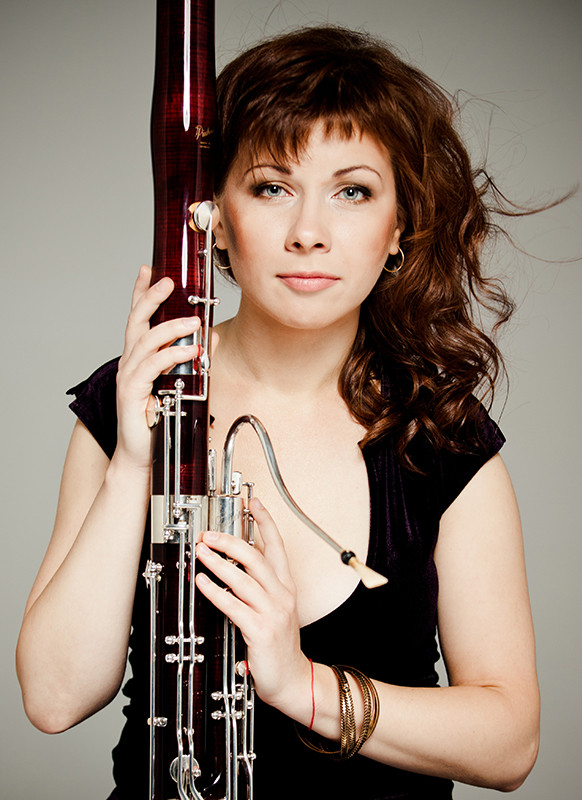 The Boston Woodwind Society is pleased to announce and congratulate Katarzyna Zdybel-Nam of Poland, Winner of the 1st Matthew Ruggiero International Woodwind Competition for Bassoon including the prize of $10,000. The unanimous vote of six independent international judges world-wide followed three elimination rounds for this entirely online video-based competition. BWS received more than 50 applications from around the world. The BWS Board would like to congratulate all entrants for their fine performances.
The BWS would further like to recognize and thank the distinguished panel of judges, who all donated their services allowing BWS to maximize the prize for contestants:
Young Jin Choe, Principal Bassoon, Tokyo Philharmonic Orchestra
Thomas Novak, Provost, Dean, Interim President, New England Conservatory of Music
Richard Ranti, Associate Principal Bassoon, Boston Symphony Orchestra
Richard Svoboda, Principal Bassoon, Boston Symphony Orchestra
Takashi Yamakami, Secretary General Japan Bassoon Association
Giorgio Versiglia, Professor of Bassoon, Istituto Superiore di Studi Musicali
"Gaetano Donizetti" (Bergamo, Italy)
Thanks are also due to BWS Board members Stephanie Busby and Jonathan Cohler, for their selfless and tireless efforts on behalf of this competition, to all BWS Board members for their year-round work, and especially to The Henderson Foundation for generously underwriting the prize for this 1st Matthew Ruggiero International Woodwind
Competition.

Congratulations also to the three other Finalists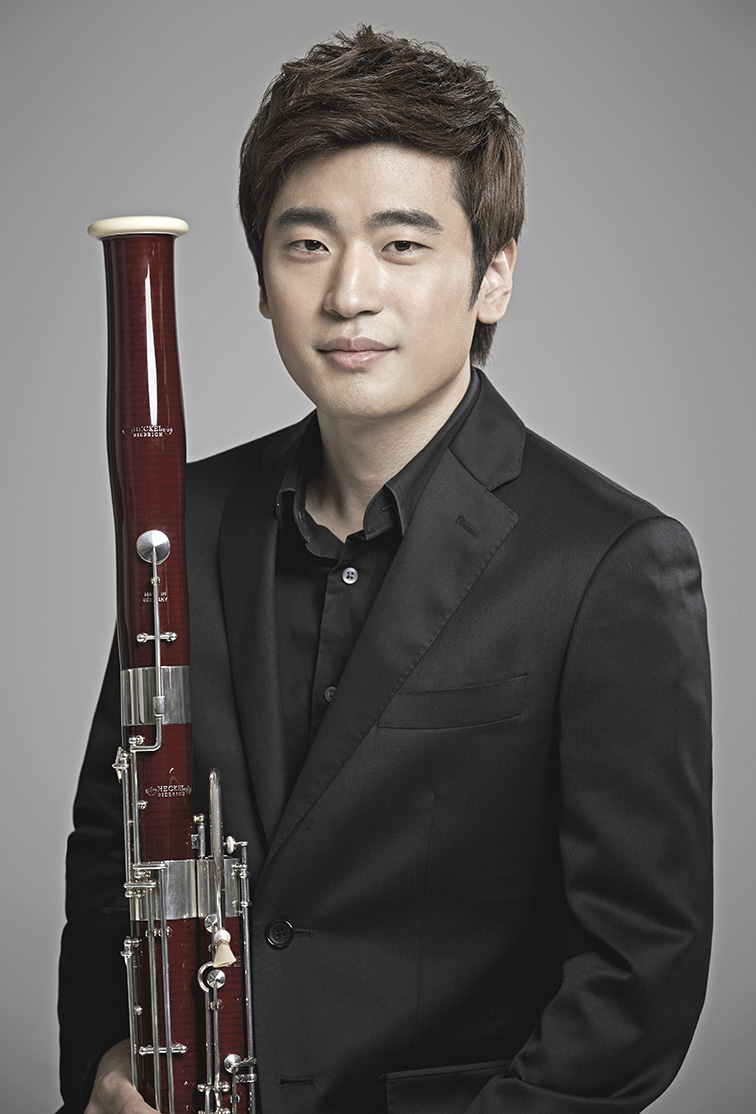 KyuSun Pyo earned his Bachelor's and Master's of Music degrees at the Korean National University, winning prizes in numerous international competitions, including the Japan Winds and Percussion Competition and the DongA Music Competition. He has performed with the Seoul Philharmonic Orchestra and is currently the Principal bassoonist of the Korean Symphony Orchestra. In 2008, KyuSun perfomed the Weber Concerto with the Korean Symphony Orchestra and has taught bassoon and chamber music at the Korean National University.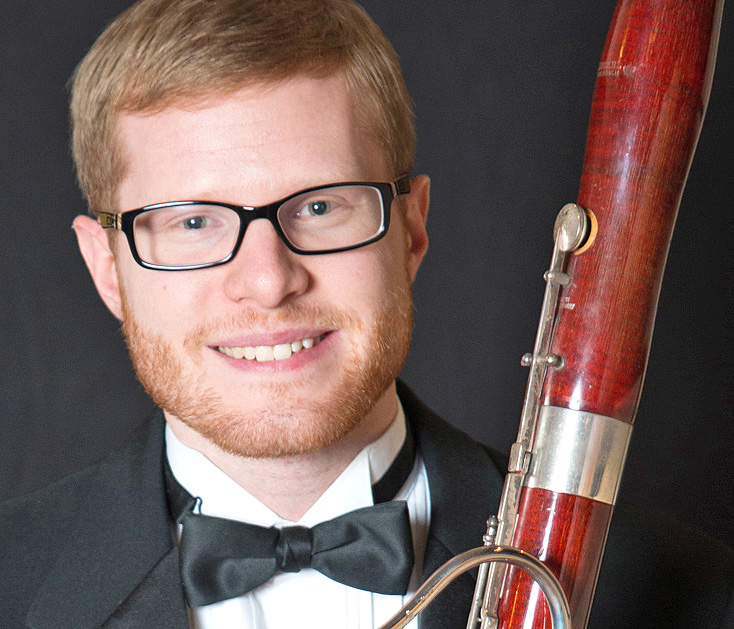 Thomas Schneider joined the Richmond Symphony as Principal Bassoon in September of 2012. Before joining the RSO, Tom was a fellow for two years at the New World Symphony in Miami Beach under the direction of Michael Tilson Thomas. Tom holds a Bachelor of Music degree from the Oberlin Conservatory and a Master of Music degree from the University of Maryland. His primary teachers are Sue Heineman, George Sakakeeny, Yoshi Ishikawa, and Debbie Torpe. Tom has performed as guest principal bassoon with the Jacksonville and New Zealand Symphony Orchestras and guest co-principal with the Hong Kong Philharmonic. He has appeared at many of the country's top festivals including the Tanglewood Music Center, National Orchestral Institute, National Repertory Orchestra, and the Sarasota Music Festival. Tom made his first solo appearance with the RSO in the fall of 2014 performing Peter Schickele's Bassoon Concerto. Outside music, Tom loves to read, play soccer, and climb the beautiful mountains in his native Colorado.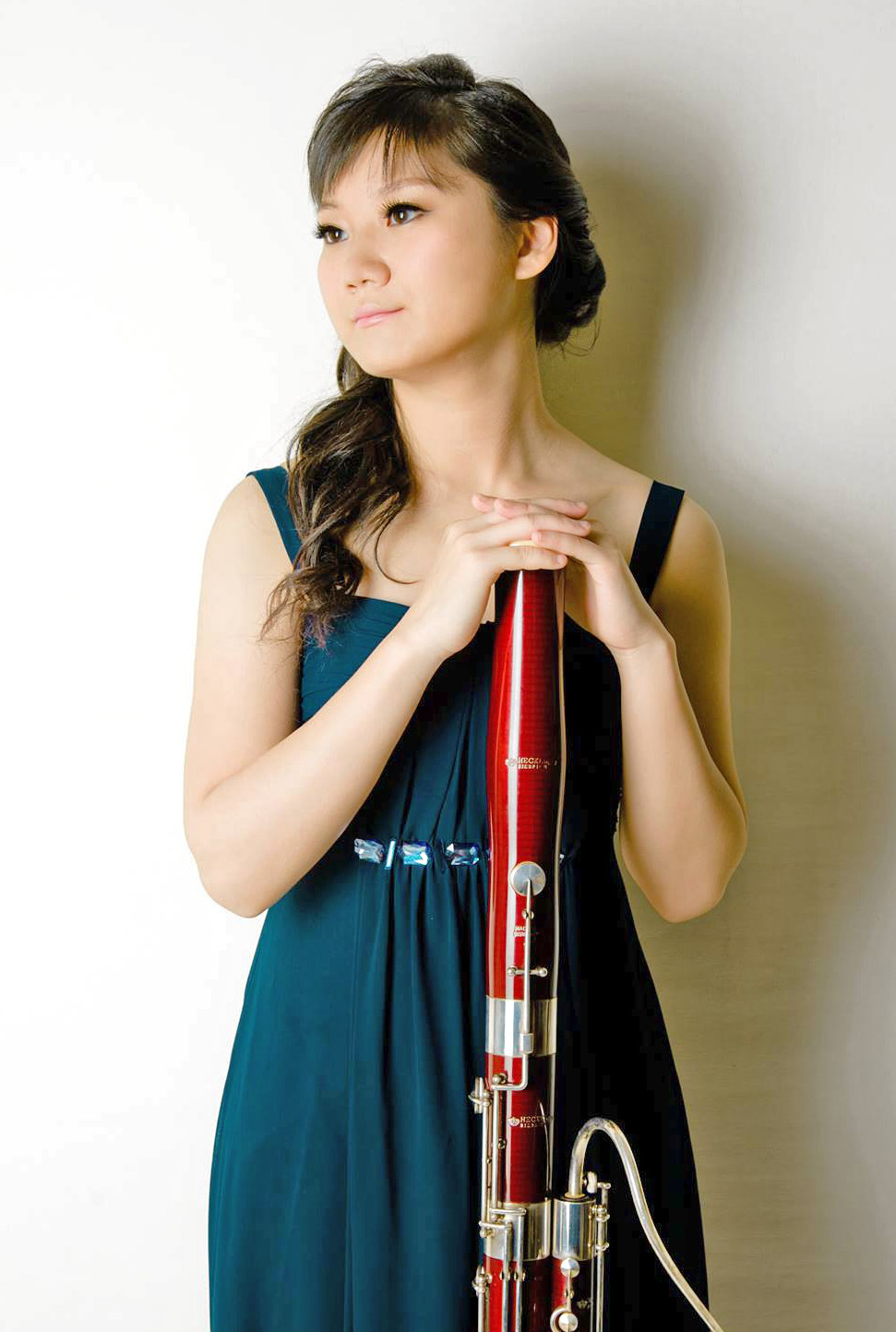 Hailing from Tainan, Taiwan, Yen-Chen Wu began studying bassoon at the age of 9. In 2015, Wu became the first bassoonist to win the Serge & Olga Koussevitzky Young Artist Award for all woodwinds and brass instruments since 1983. In addition, Wu is distinguished as a recipient of many other prizes, including the first prize at the Tainan student competition, the first prize at the Taipei student competition, the winner of YSM chamber music competition, the third prize of National Concerto Competition of Taipei Wind Orchestra, the first prize of Concerto Competition of UT, and the first prize of Concerto Competition of TNGS. Wu has participated in master classes and has been invited to major music festivals where she has worked with Akio Koyama, Kim Walker, Daniel Matsukawa, Yoshi Ishikawa, HelomanJung, Patricia Rogers, Billy Short and Hanno Donneweg. After performing as a concerto soloist with University of Taipei and Taipei Wind Orchestra, she received Second Prize in the 2013 International Solo Competition of the Asian Double Reed Association. As a result, Wu performed the Weber composition Andante e Rondo Ungarese, Op.35 with the Taipei Symphony Orchestra. Wu's concert activities have brought her to Japan, Thailand, Germany, Canada, and America. In addition to playing in her school orchestras, Wu performs with the Yale Philharmonic orchestra and is the principle bassoonist at both Tainan Symphony Orchestra and Taipei Philharmonic Youth Orchestra. Wu earned her bachelor's degree at University of Taipei with Chia-Chu Hsu, her master's degree with Frank Morelli at the Yale School of Music, and is now pursuing her doctoral degree with Frank Morelli at SUNY Stony Brook University.
---
Congratulations to our 2016 Merit Award Competition Winners


---
Thank you to all who attended our 2015 Double Reed Day at New England Conservatory.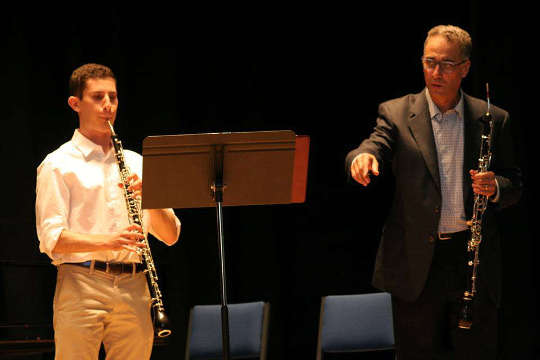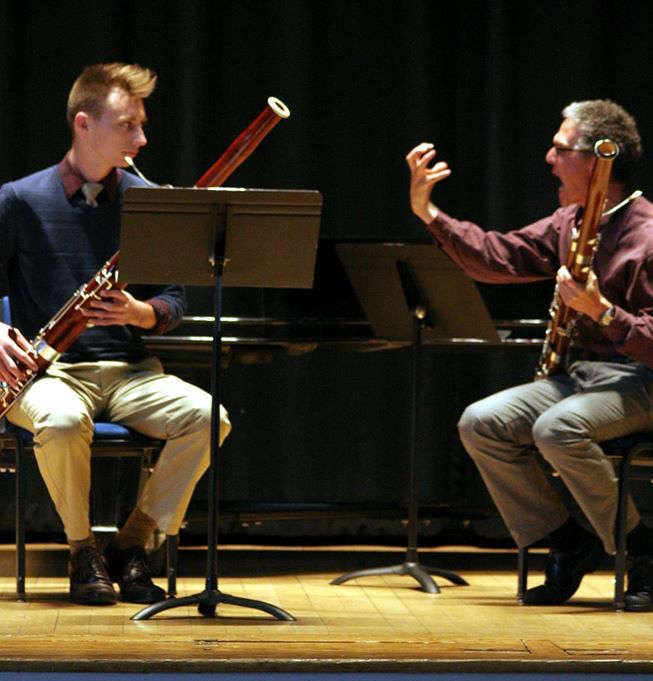 Photos by Matthew Goldman

View more photos here.


---

Congratulations to all our 2015 Merit Award winners,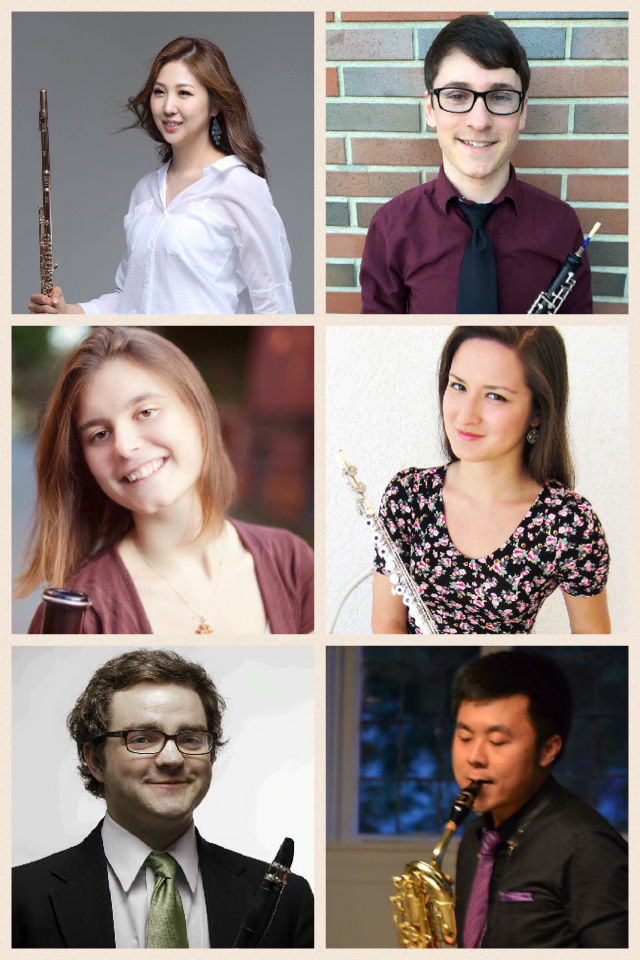 Congratulations to honorable mention winners, Kenta Akaogi and Mark Debski.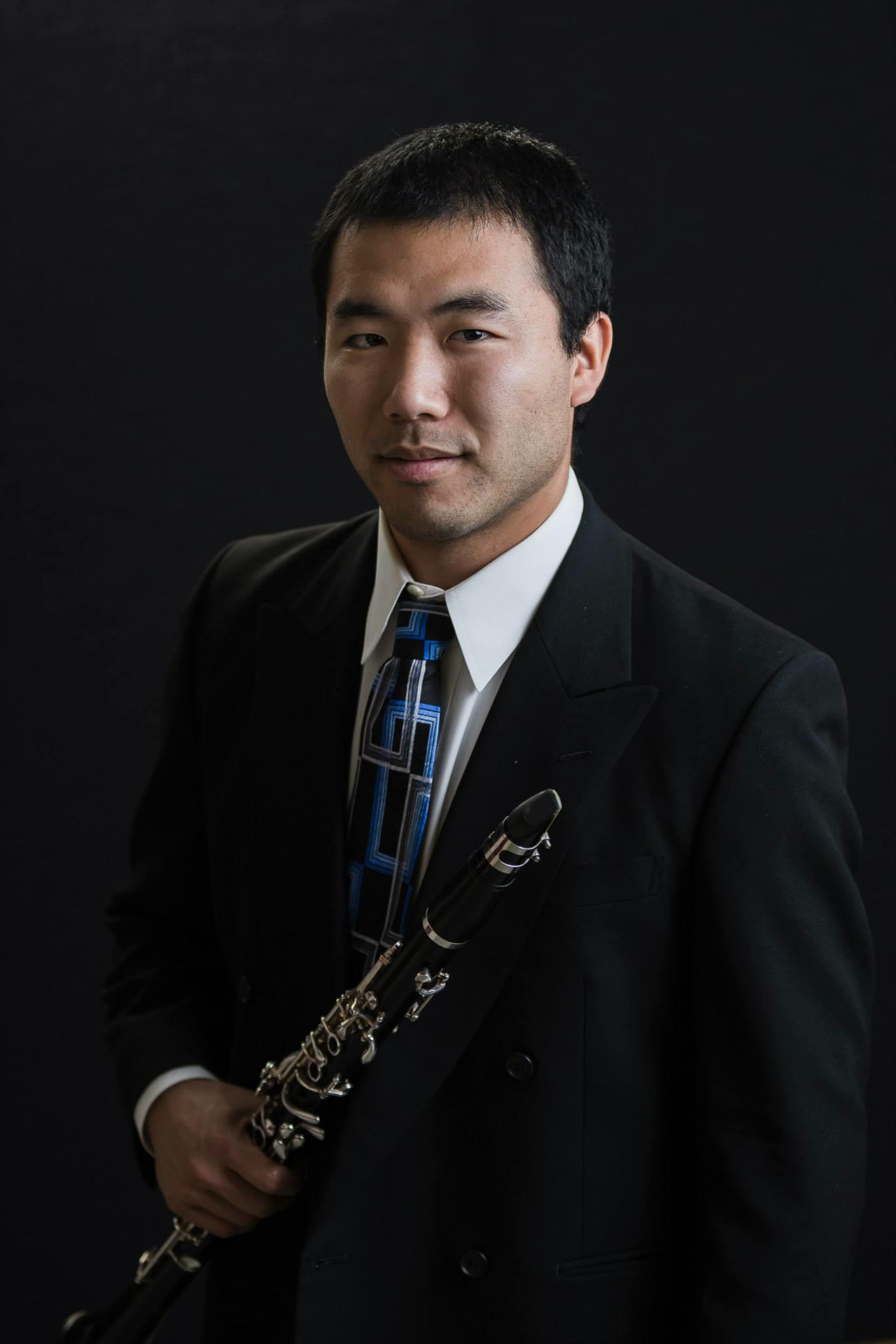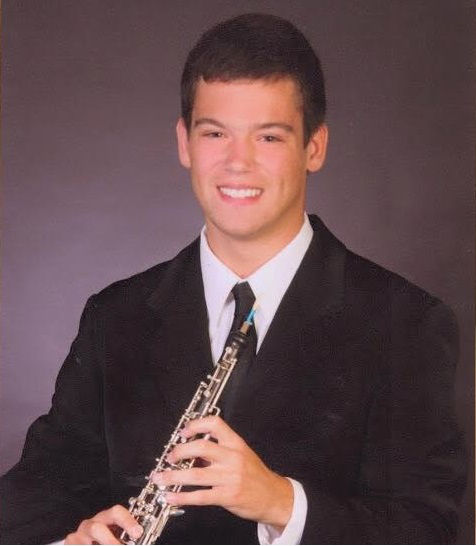 ---

We are proud to have hosted a masterclass with the Breaking Winds Bassoon Quartet for BYSO students on April 19, 2015.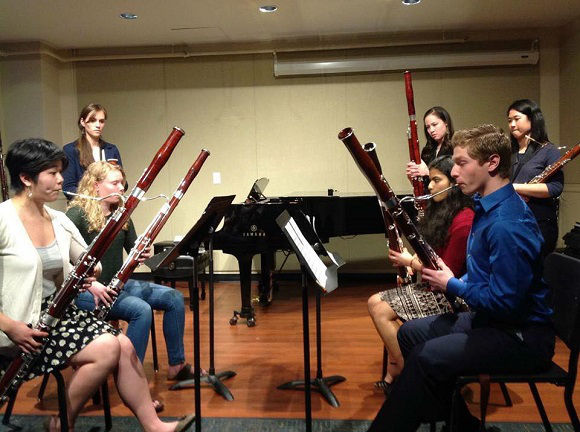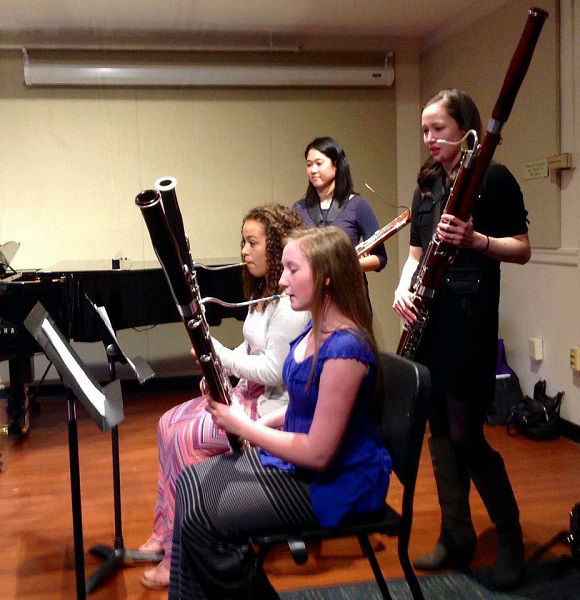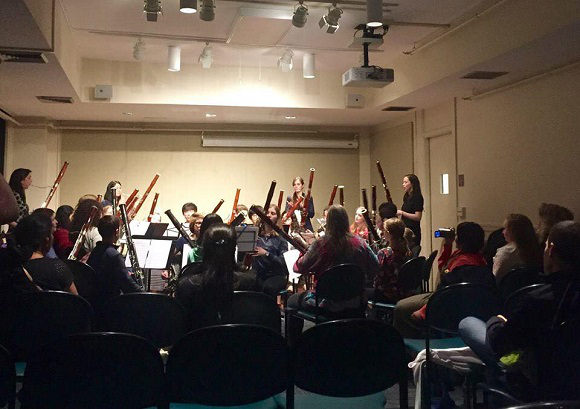 ---

We are pleased to announce a special concurrent premiere project for Andrew List's new piece, Journey Toward the Eternal Flame. This exciting new work is dedicated to BWS founder, Matthew Ruggiero. Videos of the premiere performance of this work are posted at:

Up From the Depths
Journey to the High Mountain
Life Dance


If you are interested in information about how you may perform this new work please see this letter from the composer and the registration form.


---
The Boston Double Reed Day took place on October 5, 2014. View photos of the event here.